The Latest Accuray Innovations
Deliver more. Better. Faster.
Accuray continues our legacy of industry-leading innovation at ASTRO/ESTRO 2020. We're introducing three powerful new technologies that redefine what's possible in radiotherapy — empowering clinicians to deliver more precise, more personalized treatments and achieve better outcomes, faster than ever before.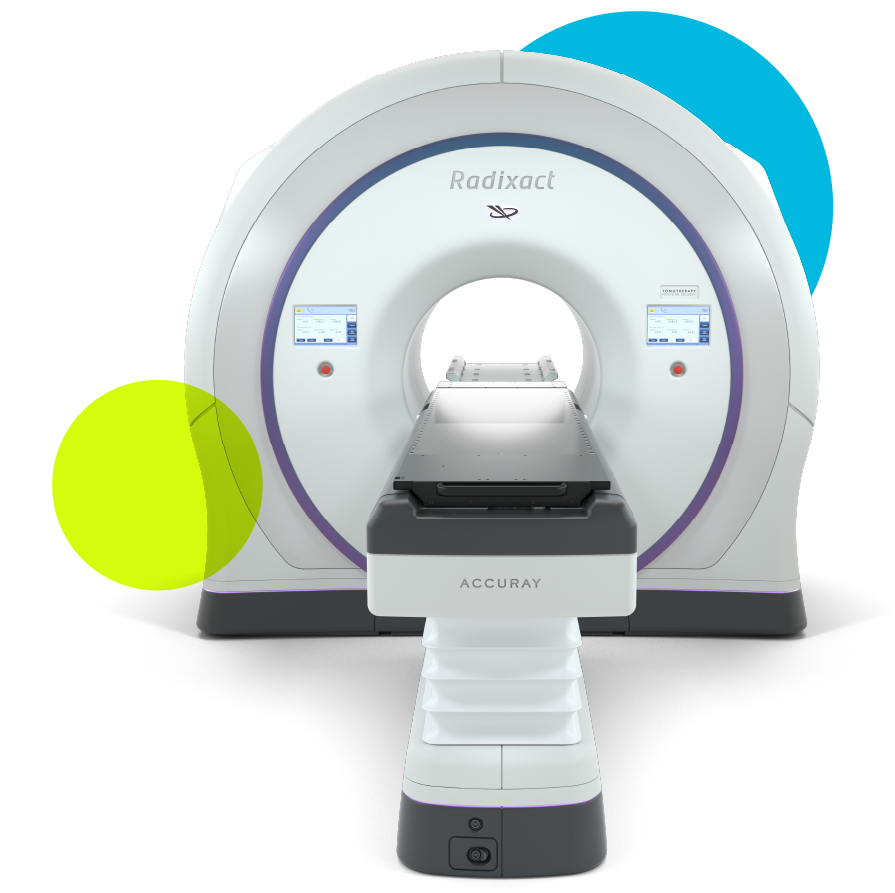 The Next Evolution
of the Radixact® System
Accuray advanced IG-IMRT to a new level with the Radixact® System. Now, we're introducing ClearRT helical kVCT high-fidelity imaging, an innovation that captures the full promise of our unique helical platform.
Real-World Impacts of the CyberKnife® S7™ System
Hear directly from two renowned radiotherapy experts who are leveraging the revolutionary speed, precision and motion synchronization of the new CyberKnife S7 System to deliver precise, hypofractionated SBRT treatments for a wider range of patients and indications — in as little as 15 minutes.
Introducing Synchrony® with Simulation Mode
Get an exclusive look at how Synchrony technology achieves the world's only real-time motion synchronization, unlocking a new paradigm in radiotherapy: real-time adaptive treatment delivery, without compromise. Hear from two innovative clinicians already putting the Radixact® System with Synchrony to work.