Expanding the curative power of radiation therapy
Accuray technologies build on more than two decades of clinical evidence and real-world use. Access publications and webinars from around the globe, including evidence for a wide range of treatment sites.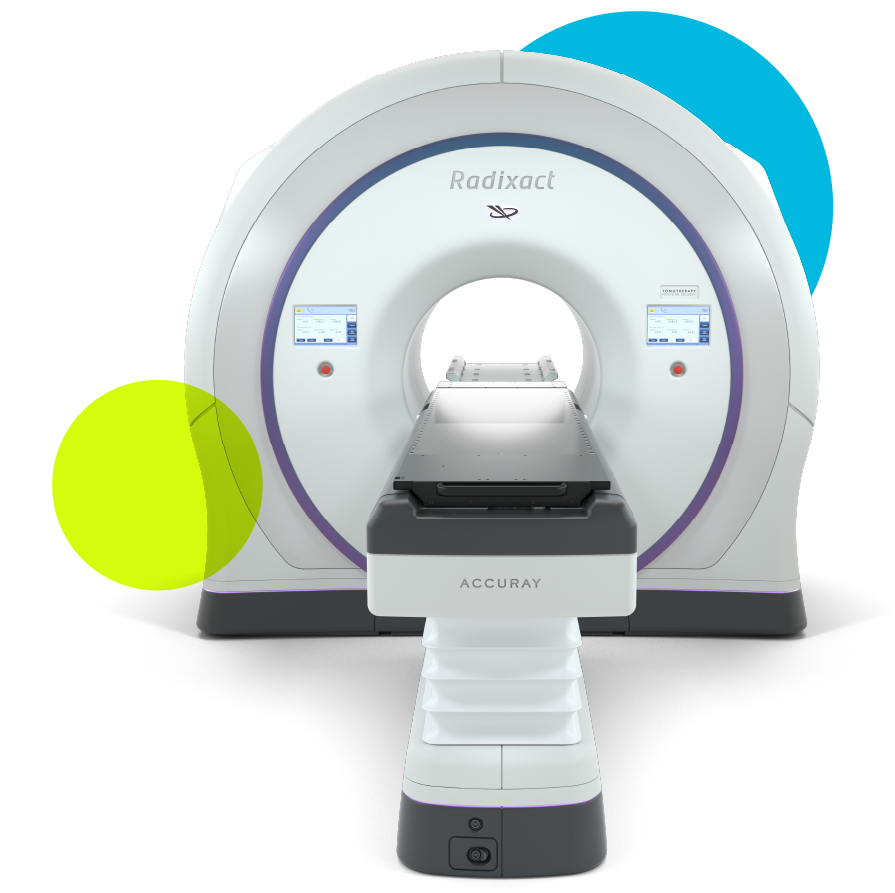 The Radixact® System treats a broad range of indications with ClearRT™ integrated 3D kVCT image guidance, Synchrony AI-driven, real-time target tracking with dynamic delivery, and VOLO™ Ultra optimization.
The CyberKnife® S7™ System
Precise robotic treatment as individual as every patient. With the first-and-only robotic-arm-mounted linear accelerator, stereotactic radiosurgery with the CyberKnife® System enables uniquely precise and versatile radiosurgical treatments of neurological indications and functional disorders, and spine tumors.
We're delivering more. Better. Faster. Making the most advanced radiotherapy tools and techniques economically feasible for more practices — and clinically practical for more patients. Today, our innovation roadmap is designed to continue to unleash ultra-precise radiation therapy that treats simple, complex and even the toughest cases — more effectively than we ever have.