Accuray develops, manufactures and sells radiotherapy systems for alternative cancer treatments. Our radiation therapy for cancer makes treatment shorter, safer, personalized and more effective, ultimately enabling patients to live longer, better lives.
Powerful innovation that delivers
We are committed to designing radiotherapy solutions that can take on the most complex challenges — while making commonly treatable cases even easier. From robotic to helical radiation therapy delivery, we invent unique, market-changing solutions that are designed to deliver radiation treatments across a full spectrum of patient needs.
Confidently delivering effective treatments with minimal side effects.
Making personalized treatments practical for every patient, every day.
PATIENT-FRIENDLY EFFICIENCY
Delivering fewer, faster and more comfortable treatments cost-effectively.
We work passionately to expand the curative power of radiation therapy to improve as many lives as possible. We pursue this by thinking, acting, and executing beyond expectations every day to deliver better, safer radiation therapy solutions and help patients get back to living their lives, faster.
Proven solutions that make a difference
Our relentless focus on innovation sets a new standard as we strive to deliver the best possible outcomes for patients. Our groundbreaking treatment delivery, planning, and data management solutions are built on more than two decades of clinical evidence and real-world use. Learn how practitioners from around the globe are providing better accuracy, flexibility, and efficiency; in fewer treatments with shorter treatment times.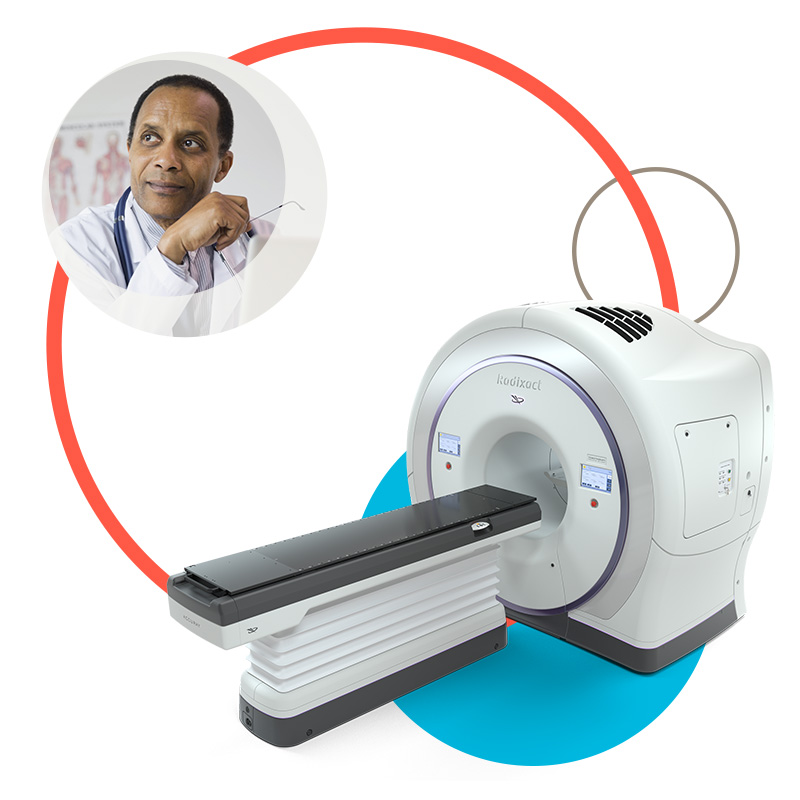 Offering new hope to patients through innovations that can help them return to their lives sooner — and healthier.
CLINICIANS & ADMINISTRATORS
Giving treatment teams the tools to confidently improve the lives of patients, create empowered work environments and build strong, profitable practices.
Providing rewarding growth opportunities through a highly differentiated portfolio of radiosurgery and radiotherapy systems — and relentless investment in developing new technologies.
Creating an environment that promotes collaboration and innovation to continually elevate the standard of care for radiation therapy patients worldwide.
Connect with Accuray to get the answers you need.