Empower your team with highly adaptive radiotherapy treatment planning and workflows.
Centralized treatment planning for all Accuray treatment delivery systems.
Smarter Radiotherapy Treatment Planning
This is the planning software that frees each clinicians' team to treat more patients — and spend more face time with each one. Key capabilities include multi-modality image fusion with proprietary deformation, a suite of contouring options and side-by-side plan comparison and summation. Clinicians can use this software to build optimized and precise plans for delivery on all Accuray systems.
BOOST PLANNING EFFICIENCY
Create and adapt precise, customized treatment plans in less time
IMPROVE STAFF SATISFACTION
Automate workflows and provide state-of-the-art treatment planning tools.
Deliver more personalized and more precise treatment plans for more patients.
PreciseART® Adaptive Radiation Therapy Software
Read about dose monitoring, re-planning, and delivery verification.
Centralize treatment planning for all Accuray systems
Connect multiple Accuray treatment delivery systems. Manage all treatment planning from a single point of control. Seamlessly connect with the iDMS® Data Management System.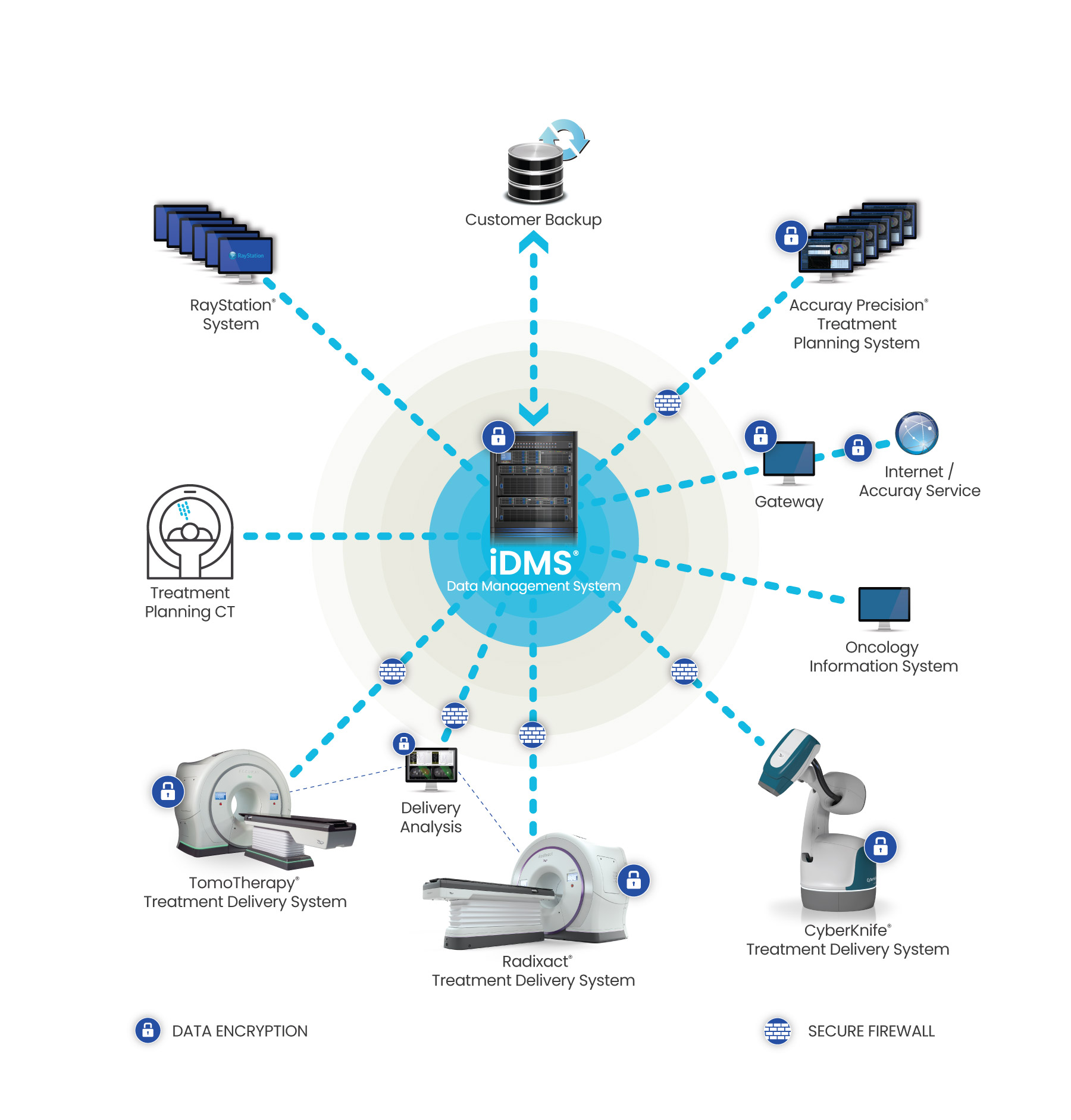 Radixact® Treatment Delivery System & TomoTherapy® System
CyberKnife® Treatment Delivery System
Streamline treatment planning workflows
Automate previously manual tasks like organ delineation and re-planning. Enable intuitive collaboration and seamless patient transfer.
Enhance Personalized Precision
Build more precise treatment plans with multi-modality image fusion and registration with proprietary deformation algorithm, comprehensive suite of contouring tools, accurate dose computation, side-by-side plan comparison and summation capability, and accurate dose computation.
Make Adaptive Radiotherapy (ART) Practical For Every Patient
Accuray PreciseART® Adaptive Radiation Therapy Option
PreciseART® makes adaptive radiotherapy simple and practical for every practice, bringing enhanced precision and continuously personalized treatments to more patients. Fully integrated daily re-imaging, patient data analysis and automated reporting empower treatment teams to continuously monitor every patient, identify patients that will benefit from re-planning and efficiently adapt plans in real time.
Improve Efficiency and Effectiveness of Re-Treatment
Accuray PreciseRTX® Retreatment Option
PreciseRTX® accelerates and automates the re-planning process to make re-treatment more efficient for practices and more effective for patients. Intelligent integration enables importation of previous treatment plan data from Accuray and non-Accuray systems, and automatically deforms previous treatment plan contours and previously delivered dose onto the new treatment planning CT image.
Integrate Patient Data Management
Accuray iDMS® Data Management System
The Accuray iDMS® Data Management System creates a centralized platform for storing and managing all patient and treatment plan data. Empower treatment teams to securely and seamlessly access the data they need to drive efficient, informed, effective treatment.
Connect with an Accuray treatment planning expert.
Get the answers you need.