Benefits of the CyberKnife® System
Read about the fully integrated treatment planning and delivery system.
Radixact® Treatment Delivery System
Read about Radixact: a uniquely smart radiation therapy system.
PreciseART™ Adaptive Radiation Therapy Software
Read about dose monitoring, re-planning, and delivery verification.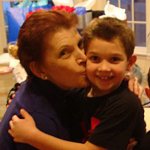 "I'm thankful to have been presented with the CyberKnife treatment option and that, instead of hindering my quality of life, my life is now more enjoyable because of it."
– Carol – Advanced Kidney Cancer treatment with CyberKnife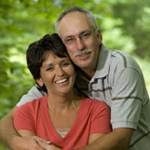 "I was blessed because I never ended up with any major side effects. I never had any blistering. Other than being a little fatigued, I would not have known I was receiving treatment."
-Andrea Gildner – Breast cancer treatment with TomoTherapy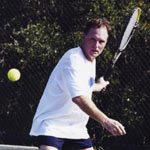 "I had no reaction to anything. Nothing hurt. My hair didn't fall out. I wasn't sick and miserable. If I ever get another tumor, I'm not worried. I know exactly where to go to get it fixed."
– Danny – Lung cancer treatment with the CyberKnife System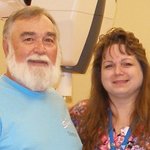 "I had never had radiation, so I didn't know what to expect. The treatment was amazing. It's like an X-ray; you feel nothing."
– Charles – Prostate cancer treatment with CyberKnife System
Expands patient-first treatment like no other system in the world
Integrated 3CT and megavoltage CT (MVCT) imaging for advanced image-guided intensity-modulated radiation therapy (IG-IMRT) and 3D conformal radiation therapy (3DCRT).
Accuray Software Solutions
Precision matters.
One source for all the vital data your treatment team needs
Integrated patient data management for all Accuray Systems.
Empower your team with highly adaptive planning and workflows
Centralized treatment planning for all Accuray Systems.
Precision in Action
Real-world expertise. Real-world outcomes.
Ready to talk?
Connect with an Accuray expert. Get the answers you need.