Accuray at ASTRO 2023
|

Booth: 2517
As healthcare providers face unprecedented changes, certainty matters more than ever. At ASTRO 2023, see how our advanced technology can help give clinicians the tools to deliver personalized treatments with best-in-class clinical workflows. How clinical evidence gives patients greater certainty that they're getting the best possible treatment. And how that combination of powerful technology and clinical evidence give healthcare organizations greater certainty to make confident investments to drive future success.
Get an Exclusive Look at Accuray Latest Innovation
on Sunday, 11:15am PST
Join AEx for an Exciting Educational Program at ASTRO!
We are excited to announce that our upcoming presentations will be live and streamed, allowing attendees worldwide to participate and gain valuable insights into the latest developments in radiation oncology. Our program is designed to provide an educational experience that covers a wide range of topics related to the CyberKnife®, Radixact® and TomoTherapy® platforms. Whether you are a seasoned professional or just starting your career, we are confident that you will find our program informative, engaging, and highly beneficial. So, mark your calendars and join us for this exciting opportunity to learn from your peers.
The Radixact® System, a Comprehensive
Breast Cancer System
Visit Accuray ASTRO to see how the innovative VitalHold* Breast Package gives clinicians the certainty to treat virtually all breast cancer cases with the Radixact System — maximizing patient comfort and optimizing patient outcomes.
Expert Encounters: A Live Debate on the Merits and Controversies of SBRT and ADT in the Management of Prostate Cancer
Join us at our symposium hosted at ASTRO for two invigorating debates that delve into the forefront of prostate cancer therapies. Prepare to engage as we navigate through contrasting perspectives on topics that are reshaping the trajectory of modern prostate cancer treatment with SBRT and ADT.  This event promises to be a platform for lively exchange, allowing radiation oncologists, physicists, radiation therapists, and nurses to broaden their perspectives.  Share in compelling discussions as Radiation Oncologist thought leaders debate differing viewpoints on contemporary topics that highly impact prostate cancer care.  
Introduction & Conclusion
Dr. Seth Blacksburg, SVP, Chief Medical Officer, Accuray
Debate #1 Moderated by Dr. Jon Haas
ADT is a Critical Component in the Management of UPCa in the Modern Era.
Dr. Amar Kishan vs Dr. Mack Roach
Debate #2 Moderated by Seth Blacksburg
Prostate SBRT has emerged as the ablative therapy of choice for the majority of prostate cancer.
Dr. Richard Stock vs Dr. Robert Timmerman
Powerful Innovation that Delivers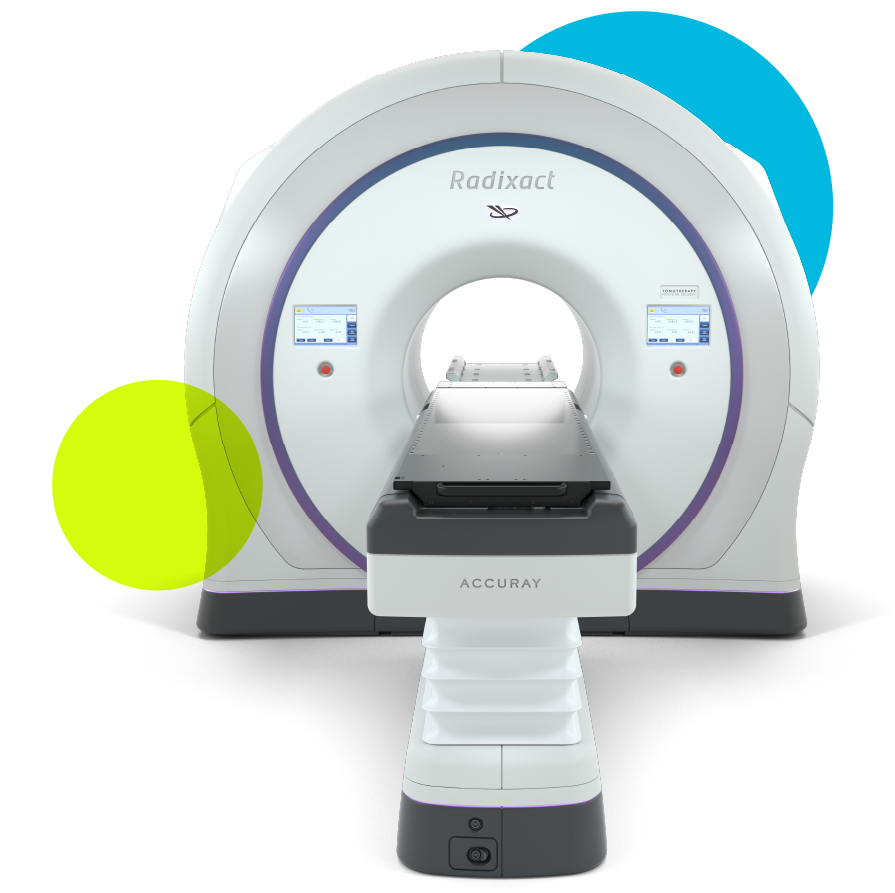 IGRT featuring best-in-class clinical workflows and highly conformal treatments enabled by a unique ultra-fast MLC for precise delivery of SBRT and IMRT treatments. The Radixact® System treats a broad range of indications with ClearRT™ integrated 3D kVCT image guidance, Synchrony® AI-driven, real-time target tracking with dynamic delivery, and VOLO™ Ultra optimization.
The CyberKnife® S7™ System
Delivers SRS and SBRT treatments anywhere in the body with true robotic precision and integrated, AI-driven, Synchrony® real-time target tracking with dynamic delivery and VOLO™ optimization. The CyberKnife System treats a wide range of patients and indications — in as little as 15 minutes.
Accuray technologies build on more than two decades of clinical evidence and real-world use. Access publications and webinars from around the globe, including evidence for a wide range of treatment sites.
We're delivering more. Better. Faster. Making the most advanced radiotherapy tools and techniques economically feasible for more practices — and clinically practical for more patients. Today, our innovation roadmap is designed to continue to unleash ultra-precise radiation therapy that treats simple, complex and even the toughest cases — more effectively than we ever have.