The CyberKnife® S7™ System
The CyberKnife System redefines the future of radiation therapy, combining speed, precision and Synchrony® AI-driven, real-time target tracking with dynamic delivery to deliver precise, hypofractionated SRS/SBRT treatments for a wider range of patients and indications — in as little as 15 minutes.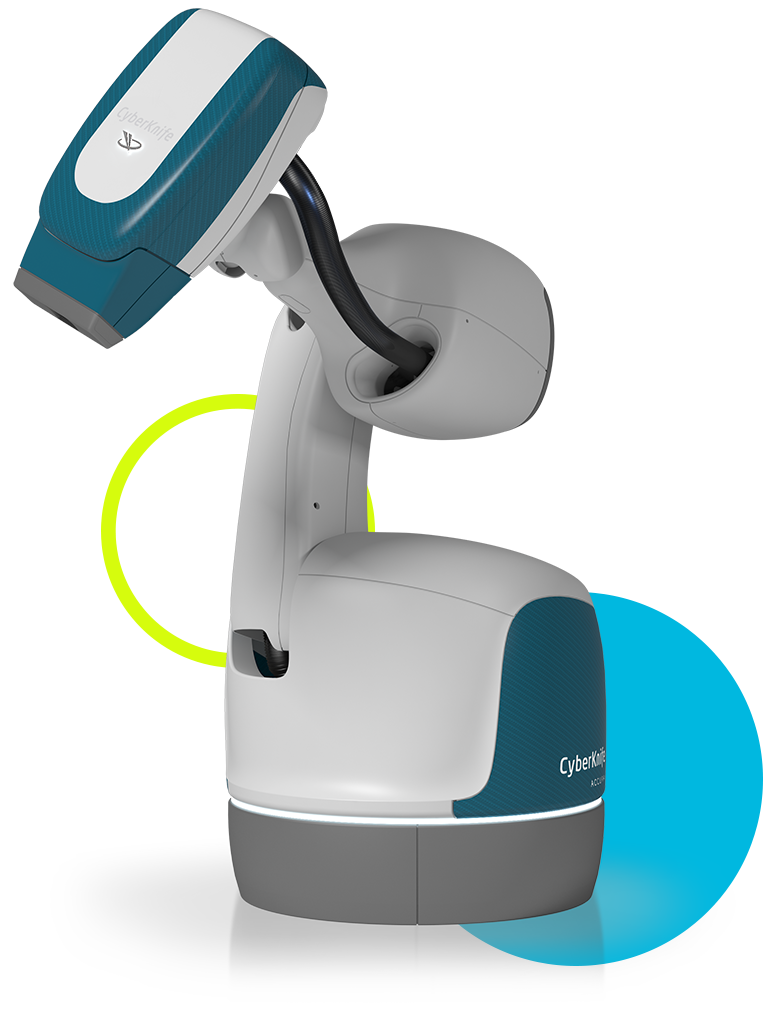 Personalized Precision for All Case Types
The Accuray Precision system enables clinicians to build more precise treatment plans with multi-modality image fusion and registration with proprietary deformation algorithm, comprehensive suite of contouring tools, accurate dose computation, side-by-side plan comparison and summation capability, and accurate dose computation.
Precision enables planning for all case types with the CyberKnife S7 System:
Powerful Planning for Neurological & Intracranial Treatments
CyberKnife System + Brainlab Radiotherapy Planning Solutions
The partnership between Accuray and Brainlab brings a powerful new level of precision in neurologic treatment planning for the CyberKnife® System, improving functional preservation for patients. Clinicians using the CyberKnife have seamless access to the full Brainlab Elements suite of radiotherapy planning solutions, which set an industry standard for accuracy, speed and verification for image fusion, combining highly automated workflows a high degree of customization — without sacrificing clinical efficiency.
Centralize treatment planning for all Accuray systems
Connect multiple Accuray treatment delivery systems. Manage all treatment planning from a single point of control. Seamlessly connect with the iDMS® Data Management System.
Get the answers you need.