Deliver More.

Better. Faster.
Expanding the powerful potential of radiation therapy.
Accuray at ASTRO Highlights
Thank you for visiting us at ASTRO 2022. See our highlights below:
Now introducing VitalHold™ Breast Package*
Our latest release makes the Radixact® the most comprehensive breast cancer treatment system to enable clinicians to provide excellent patient outcomes.
Powerful Innovation that Delivers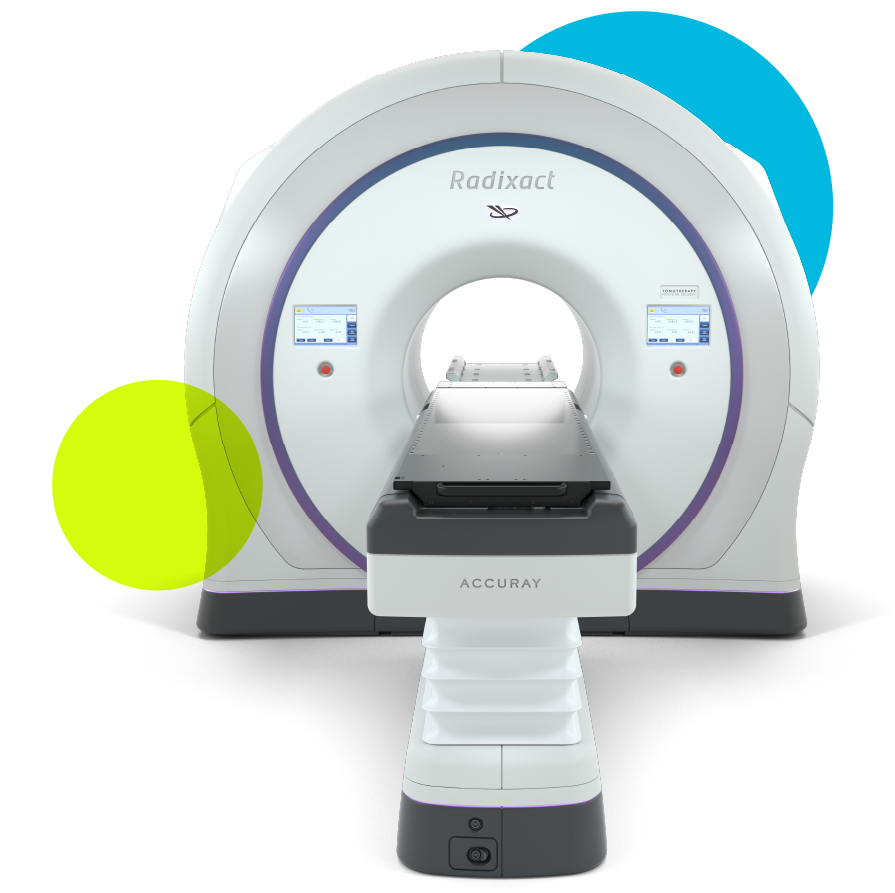 IGRT featuring best-in-class clinical workflows and highly conformal treatments enabled by a unique ultra-fast MLC for precise delivery of SBRT and IMRT treatments. The Radixact® System treats a broad range of indications with ClearRT™ integrated 3D kVCT image guidance, Synchrony® AI-driven, real-time target tracking with dynamic delivery, and VOLO™ Ultra optimization.
The CyberKnife® S7™ System
Delivers SRS and SBRT treatments anywhere in the body with true robotic precision and integrated, AI-driven, Synchrony® real-time target tracking with dynamic delivery and VOLO™ optimization. The CyberKnife System treats a wide range of patients and indications — in as little as 15 minutes.
Accuray technologies build on more than two decades of clinical evidence and real-world use. Access publications and webinars from around the globe, including evidence for a wide range of treatment sites.
We're delivering more. Better. Faster. Making the most advanced radiotherapy tools and techniques economically feasible for more practices — and clinically practical for more patients. Today, our innovation roadmap is designed to continue to unleash ultra-precise radiation therapy that treats simple, complex and even the toughest cases — more effectively than we ever have.